FULLER PARTS PRICES NOW LOWER THAN EVER!
As Canada's largest drivetrain remanufacturer we've leveraged our buying power with Eaton/Fuller to bring lower prices to our customers.
We've heavily discounted 100's of Eaton Fuller transmission parts to provide you outstanding value. From input shafts to oil seal kits, The Gear Centre is your go-to source for 9, 13, 15 & 18 speed manual transmission parts at incredible prices! Click here to see some of our top selling transmission products.
Our inside sales specialists will help you find the right parts for your specific application.
Click here to find the location nearest you.

---
The Gear Centre has been supplying and repairing heavy truck transmissions since the first service shop opened in Edmonton back in 1975. Over the years, we have developed an expertise in heavy duty parts and service that is unmatched in the market.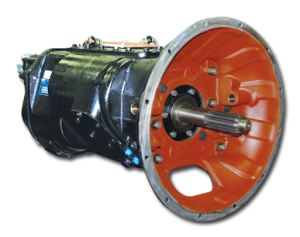 At The Gear Centre, we remanufacture transmissions using genuine OE replacement parts from top brand names like Eaton/Fuller, Meritor and Spicer to ensure you have the best quality components running in your vehicle.
Whether your truck has a 5-speed medium duty, a 20-speed heavy duty transmission or anything in between, at The Gear Centre we have a wide range of transmissions and parts that include:
Medium duty 5-speed through 9-speed synchronized manual transmissions
Heavy duty 10-speed up to 20-speed manual transmissions
Main and auxiliary transmissions
2-speed twin countershaft auxiliary transmissions
Eaton automated transmissions
Split torque or overdrive transmissions
Transmission overhaul kits
Seals and bearings
Input/output shafts
Gears – drive, splitter, main shaft, countershaft
Syncros – shift towers
Our remanufacturing facilities in Edmonton, Surrey, Mississauga and Moncton stay on the cutting edge of OEM technology and adhere to their strict quality control standards.
All of our remanufactured transmissions are dynotested and come with a Limited 30-Month Warranty.
Want to extend your warranty? Purchase a Sachs clutch from The Gear Centre and get a 36-Month Warranty on your transmission!