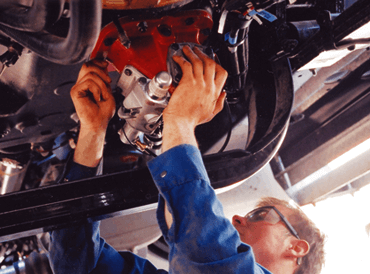 Truck Hydraulics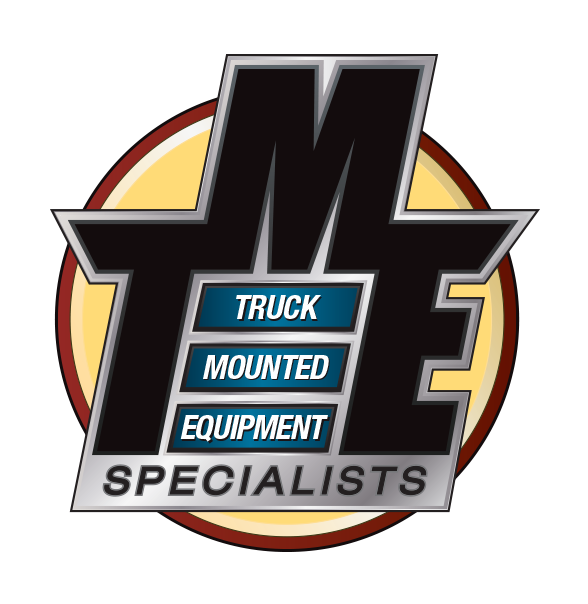 Our factory-trained technicians can perform any hydraulic or truck mounted equipment maintenance or repair you may need.
If you require installation, our full-service shop facilities are well equipped to perform the toughest jobs. Call or visit one of The Gear Centre locations and we will assist you in choosing the correct component or system requirement.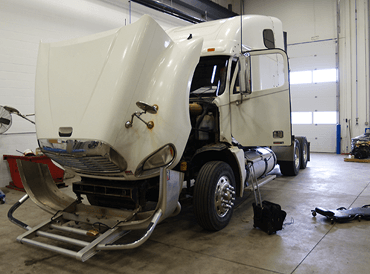 Commercial Vehicle Inspections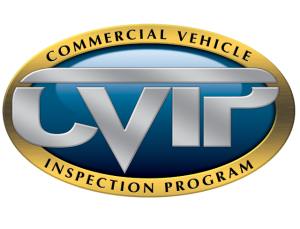 Selected The Gear Centre branches in Alberta* are now certified inspection facilities licensed by Alberta Transportation's Vehicle Safety Division. Our trade qualified technicians perform comprehensive inspections on all major vehicle components including, but not limited to, drivetrain, steering, electrical, fuel/exhaust systems, brakes and suspension.
Light Truck: 2 Hour Inspections*
Tandem Tridem: 5 Hour Inspections*
* Required Repairs Not Included
Once the inspection is completed, our technician will review the report with you and explain what repairs are needed, if any, and the associated costs. If the vehicle passes inspection, a certification decal will be applied to the unit that shows the inspection date. All commercially plated vehicles require an annual Commercial Vehicle Inspection according to the National Safety Code. Trust the professionals at The Gear Centre to help make this part of your preventive maintenance program.
*Lethbridge branch yet to offer the CVI Program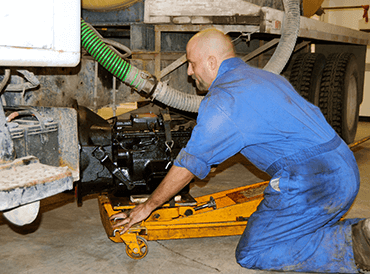 Installation
With our fully certified service centres in Edmonton, Calgary, Fort McMurray, Grand Prairie, Red Deer, Lethbridge, Mississauga and Medicine Hat, The Gear Centre is fully capable of any installation service, like removing, repairing, remanufacturing and reinstalling any component or unit we service.
Our journeymen, factory-trained technicians, drive through service bays and complete in-house machine shops combine for quality and efficient service.
All of our installation bays are fully ISO 9001 certified and are equipped to handle virtually any job that you require.
Our facilities continually stay on the cutting edge of OEM technology and adhere to their strict quality standards.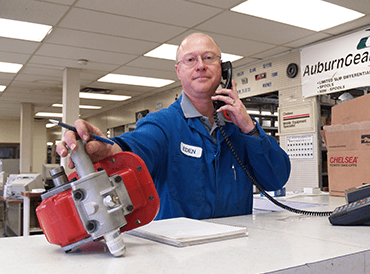 Custom Wetline Kits
A wetline kit is used for raising and lowering a dump bed, operating product blowers, engaging walking floors or other applications that utilize hydraulic systems.
At The Gear Centre, we can customize your wetline kit by offering a variety of power take-offs, pumps, hoses, reservoirs, cables, coolers and controllers for your specific application.
Proper equipment specifications and component matching will ensure your hydraulic system works when you need it.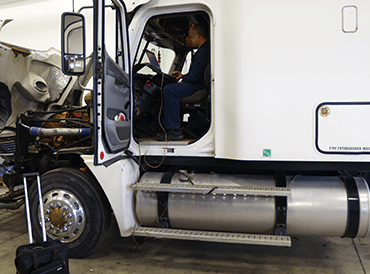 Troubleshooting
There are many things that could be causing a problem in your vehicle. Troubleshooting allows us at The Gear Centre to help you find the problem as quickly and efficiently as possible.
Troubleshooting also ensures that you don't waste valuable time or money repairing or replacing a part only to find out it did not take care of the issue.
The Gear Centre can help you identify your problem and solve it in one of our many truck bays at any of our branches.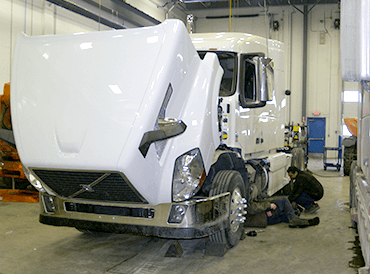 Preventive Maintenance
Regular servicing and maintenance of your equipment helps to sustain vehicle operation and combats unwanted and unexpected downtime, helping you save money.
By periodically inspecting your vehicle or equipment you can make adjustments, minor repairs, lubricate and report or record data or problems that can minimize breakdowns and maximize efficiency.
Come to The Gear Centre to prevent a problem before it happens and to save yourself from large and expensive repairs or idle downtime in the future.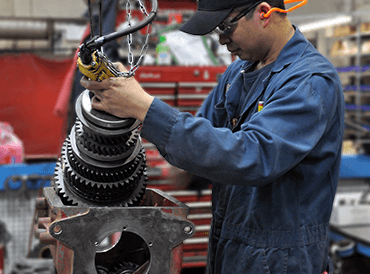 Remanufacturing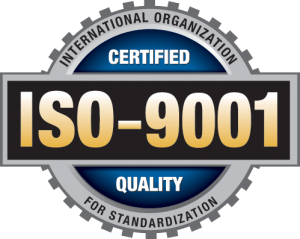 At The Gear Centre, we don't just rebuild, we remanufacture. The remanufacturing process includes disassembling and cleaning of the unit, restoring, repairing or completely replacing parts to assure complete long-term satisfaction and a quality unit.
All remanufactured transmissions, transfer cases, and torque converters are dynotested under load conditions on our Aidco 450 transmission dynamometers.
Whether you are looking for a transmission, differentials, or transfer cases for heavy truck, automotive, transit, agriculture or industrial machinery, your local The Gear Centre can assist you in finding exactly what you need.